Fibromyalgia pain relief directly involves the soft tissue of the body.  Sufferers can experience soft tissue pain in various parts of the body and in some cases the entire body.  Fatigue accompanies this ailment due to pain interrupting deep sleep. Thus preventing the body from the rest and healing effect of natural rejuvenation.
MASSAGE and BODYWORK magazine
The Massage and Bodywork magazine (Jan, Feb 2017 issue), www.massageandbodywork.com, published the article "SENSORY OVERLOAD, effective touch for fibromyalgia", page 48.  This article, by Ginevra Liptan, addresses the issue of Fibromyalgia very well. The article relates the following remarks regarding issues and treatment for suffers of Fibromyalgia.
The work that Dr Liptan is doing has been  accented by her own quest with this painful condition.  Thus it has made her work greatly focused on helping other sufferers find relief.
Who We Are
The Frida Center for Fibromyalgia is an integrative medical clinic. It was founded by a physician who has personal experience with this complex illness. Dr. Ginevra Liptan contracted fibromyalgia as a medical student. And for many years used herself as a guinea pig in a search for effective treatments. In particular, addressing sleep dysfunction can result in impressive improvement in both pain and fatigue.
Ginevra Liptan, MD, is a graduate of Tufts University School of Medicine and is board certified in internal medicine. She has been an associate professor at Oregon Health and Science University.  While
her articles about fibromyalgia have been published in peer-reviewed medical journals. And she is the recipient of a Gerlinger Foundation Research Award.
Dr. Liptan has extensive clinical, personal and research experience with this illness. Thus giving her a compassionate, knowledgeable approach.  While utilizing cutting-edge treatments, effective alternative therapies and prescription medications.
WHAT IS FIBROMYALGIA?
Fibromyalgia is a medical condition characterized by widespread muscle pain and fatigue. It affects 6-10 million people in the United States. Historically it has been a controversial and poorly understood diagnosis. Huge progress in research has established dysfunction in sleep, pain and the stress response in fibromyalgia.  While medical understanding of fibromyalgia has increased, so have our treatment options.
The Four R's of Fibromyalgia Treatment
Dr. Ginevra Liptan has utilized her extensive clinical, personal,
and research experience with fibromyalgia. And has developed a comprehensive treatment approach.  Having the goal of achieving a new level of daily life functionality through meaningful symptom improvement. Dr. Liptan organizes fibromyalgia treatment into The Four R's: Rest, Repair, Rebalance, and Reduce.   The impact of the many symptoms of fibromyalgia can be greatly decreased.
Successful fibromyalgia treatment must repair the complex negative effects generated by a chronic hyperactive "fight-or-flight" response. This hyperactive fight-or-flight, or stress response, is like a smoke alarm going off, even without any smoke. This malfunctioning "smoke alarm" is below the level of conscious control and is the underlying root cause of fibromyalgia.
A thorough explanation and guide to treatment is available in Dr. Liptan's new book, The FibroManual: A Complete Fibromyalgia Treatment Guide for You-and Your Doctor.  It was was released in May 2016 and is available at amazon.com.
Step One: Rest
The first step is the most important and provides the foundation for everything else. This foundational step is called Rest.  It involves giving the body rest from the constant pummeling by a hyperactive stress response.  While purposefully enlisting a relaxation response and by restoring deep sleep. The inability to get adequate deep sleep wreaks havoc on the body. Restoring deep sleep results in the greatest improvement in fatigue and pain.
Step Two: Repair
Once the foundation of Rest is in place, we work on Repair, both structural and nutritional. The chronic hyperactive stress response in fibromyalgia weakens the body's ability to break down and absorb nutrients. Therefore treatment focuses on repairing digestion. Structurally, the fascia and muscles in fibromyalgia are tight and "stuck".  Treatment is directed at "unsticking" the fascia. Therefore relaxing those tight, inflamed and painful areas that are the major source of fibromyalgia pain. Thus reducing pain in the myofascial system.
Step Three: Rebalance 
The next step is to Rebalance the imbalance in energy production, hormones, and inflammation. All caused by a chronic hyperactive stress response. The chronic stress response is a state of inefficient energy production.  So supporting the energy-producing mitochondria with adequate nutrition and targeted supplements will reduce fatigue. The adrenal glands can burn out from the constant signals of the stress response.  Thus leading to abnormal patterns of cortisol release and causing fatigue. However, the adrenal glands need to be supported with lifestyle changes, diet, and supplements bringing them back into balance.
Step Four: Reduce
The final step of fibromyalgia treatment is to Reduce any remaining pain, fatigue, or fibrofog. By treating those symptoms with targeted medications and therapies. Although by the time they get to this step, patients usually have gained significant symptom improvement. However in this final step, any remaining symptoms are treated with medication and other therapies.
Stay up-to-date with Dr. Liptan's writing and advocacy work as well as read her blog on her website drliptan.com.
What is Fascia?
Additionally, fascia is tightly integrated into the autonomic nervous system. It is particularly effective at contracting throughout the entire body.  While the nervous system is in fight-or-flight mode, reacting in the interest of keeping us safe. But with fibromyalgia, the chronic activation of the fight-or-flight mode leaves the fascia in a constricted, tense state.  Muscles never relaxing to rest, leading to pain and dysfunction.
The Muscle Release Technique
The MUSCLE RELEASE TECHNIQUE taught originally by Michael Young is  a very effective therapy for Fibromyalgia Pain Relief for sufferers.  It uses incremental muscle stretching along with lightly working soft tissue.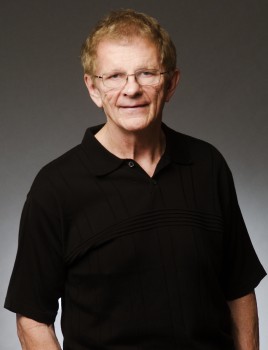 In 1991, Michael Young, NCTMB, and his wife moved to Colorado and settled in Evergreen. Michael enrolled in the Colorado School of Healing Arts to become a certified massage therapist.  Michael was trained in Swedish Massage, Deep Tissue Massage, Neuromuscular Massage, Therapeutic Massage, and Relaxation Massage. Upon graduation, he opened up his business, Massage Works.
Growth Through Success
What propelled his business and career even further was his training in the Muscle Release TechniqueSM. The Muscle Release TechniqueSM is derived from a technique developed in Europe. Michael has had profoundly successful results in utilizing this technique with chronic and acute soft tissue injuries. Now he can take these chronic pain sufferers to a pain free condition in a short period of time.
He effectively uses this technique to treat people with many pain symptoms. People suffering with Fibromyalgia  are getting relief through this treatment. 
Repetitive Use Injury Therapy (RUIT)®
Michael is the founder of Massage Works of Evergreen AKA Repetitive Use Injury Therapy (RUIT)® . He can be reached at michael@mrtherapy.com. He offers private appointments as well as holding seminars and workshops across the United States.
Effective Therapy
When a Fibromyalgia sufferer comes and asks the therapist "can you help me"?   The only honest response is to listen to their experience. Try to understand their descriptive words as they explain their condition and previous treatments.  Their level of real pain to determine how much fear plays into the words.  They have real fear of this encroaching condition but they are truly searching for Fibromyalgia Pain Relief.  They have usually tried some drugs and massage and gotten little or no relief.
 'Fibro' sufferers have constant combinations of symptoms that are invading their body.  Touch that is meant to soothe may be adding to their pain.  They don't need more pain!  Their muscles are in a constant state of semi-flex, never completely relaxing.  Thus creating pain!  Therapy needs to bring relief so the soft tissue can relax and release and deep sleep can begin to take place.
The MUSCLE RELEASE TECHNIQUE taught originally by Michael Young is
 a very effective therapy for Fibromyalgia Pain Relief.  While using incremental muscle stretching along with lightly working soft tissue.  The lumps and grittiness soften as the tissue is worked and stretched and it begins to relax.  Adding heat to these areas  while working them softens nerves and tendons more readily. Bringing the soft tissue to a 'warm-buttery' feel to the therapists touch.  As this occurs pain leaves the soft tissue.   
 Tom Suderman, located in Central California,  took advanced training from Michael Young.  The Repetitive Use Injury Therapy is very beneficial to soft tissue sufferers.  He has been a practicing massage therapist for 18 years and has used this treatment on 'Fibro' clients very effectively.
 Treatments are available to sufferers on appointment.  Tom works at two locations in Central California, Reedley and Visalia.  His work focuses mainly on Pain Issues in the soft tissue.  Or email to tschoice5102@yahoo.com for info.
 Muscle – Warm Butter Feel
The feel of affected muscle tissue sometimes feels 'gritty' or sometimes knots or lumps in the tissue accompanied by pain.  Using great care, applying heat to a specific small area and lightly massaging and stretching this area of soft tissue.  The texture of the tissue melts.  While the muscle is releasing and the pain also lets up. However, be very careful, gentle!   Do not try to do a large area of the body.  Take the area that is most painful, focus on it,  work it slowly, effectively.  Until it gets the 'soft-buttery-feel' in the muscle, smooth, pliable.  Results are tired muscle tissue letting go and the pain subsides.
 The client may feel "worked-on" for a day or two but then the muscles find relief. Remember the client wants to feel better in the days to come.  The pain experience will heighten with excess pressure applied (for each client it's different) to the soft tissue.  Treating too large an area may inflict trauma to tissue.  Be Receptive to Condition!
Not long ago a new Fibro client came to get treatment.  She has followed the prescribed treatments of her Medical Doctor for years.  Her work as a Registered Nurse ended when she finally took early retirement.  Experiencing little or no Fibromyalgia pain relief, always tired.  She lived with so much pain and fatigue that she took early retirement.  She could accomplish little even with at-home duties. Sat down so much she felt guilty besides having pain issues.  
After the first light treatment she was sore 'different' the following day.  Called me on day two and said she felt enough better that her HOPE was restored for getting relief.  She has had four treatments and found increasing relief.  She has since referred her sister for treatment of pain issues. 
FREE Shipping on eligible orders.
FREE Shipping on eligible orders